Our Story
We're a specialist bridging loan and development finance broker with over 40 years of combined industry experience. It's all we do. We secure bridging loans for individuals, companies and organisations that can be used for everything from property chain breaks, development, refurbishment to property auctions.
By removing the obstacles of obtaining fast finance, we deliver outstanding customer experiences from a quick and easy application process to fast approval process.
Our team of expert individuals know each case is unique with its own set of circumstances. We're adept at understanding complex situations, working closely with you to achieve the best possible outcome - a competitive deal structured to your exacting requirements.
We have access to the whole of market including private lenders, institutionally backed funders and also some exclusivity with private family offices who can offer enhanced flexibility and rapid funding solutions.
We have access to funds at market-leading speed, from as little as 3 days, helping you to meet your deadlines and completions without delay and are often able to fund projects others can't.
2016
Founded
After 15 years working in the financial bridging space,
Gary Poulton incorporates Finanta.
2016
Team grows
Jess & Shaun join the company bolstering customer service management and new business development.
2017
Team grows
Mike and Danielle join the company to support our growth.
2017
Product expansion
Expanded product offering into refurbishment and development funding.
2018
New funding line
New funding stream comes online with Skybridge.
2019
Strategic funding line secured
Significant new funding stream secured with private funder.
2020
Team grows
Ben joins our New Business department.
2020
£250m in loans
We exceed £250m in loan origination since inception.
Our team
Meet the friendly faces behind Finanta

Interested in joining our team?
A great company is built by great people, our aim is to recruit and retain the best.
Learn about possible opportunities here.

Our blog
News and updates from Finanta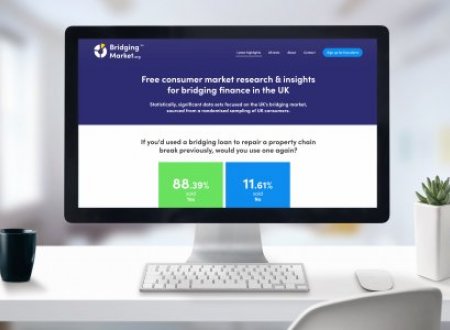 14th September 2022
A new website that provides stats, trends and insight into the UK's bridging loan sector has arrived. Bridging Market delivers free consumer market research & insights for bridging finance in the UK. Utilising surveys and research, Bridging Market strives to provide…
Read More
View All