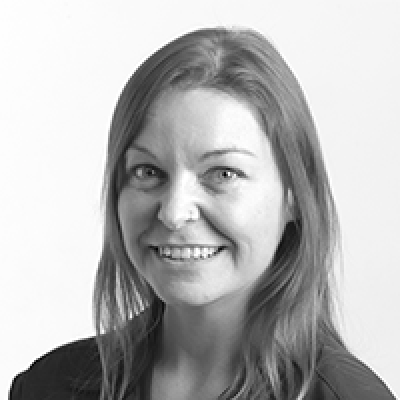 Speak with me today, I'll help structure the right deal for you
No ifs no buts I'm here to help. We work fast and ensure your goals are achieved - regardless of your circumstances.
Book a call
02037 807610
Bridging Loans over the line fast
Over 15 years' experience of providing fast, flexible funding to help individuals and companies build, refurb and refinance within the UK property markets.
940 loans successfully
completed£560m successfully
arranged
Mini Bridge®
£200k in 72hrs
Up to £200k in 72 hours - the UK's fastest multi-purpose bridging loan available only from Finanta.
Unregulated residential
For properties that are used or will be used for business or investment purposes.
Commercial
Secured on commercial property, can be used for a wide range of business reasons from purchasing property at auction, refurbs, refinance or simply generating finance fast.
Development
Fund the purchase of a site without planning permission until its obtained and then refinance, or fund a conversion whilst a completed scheme is sold.
We make it simple to unlock funding for UK companies and individuals
Easy application process
Fast loan decisions
Loans from £26k to £25m+
Retained or rolled-up interest available
Loan to value up to 75%
Lowest available rates
A flexible approach – we consider borrowers other lenders can't and judge each case purely on its merits
Our solutions
Our bridging finance can be used for a wide range of purposes.
Get started
Cut through the red tape with our hassle-free application process. We can typically confirm almost immediately whether your loan application is likely to be successful.
+
%
=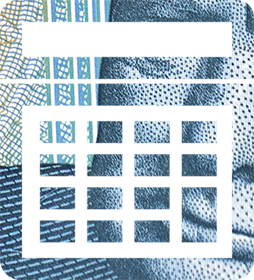 Bridging loan calculator
Quickly find out the cost of a loan repayment with our calculator here.
Customer reviews
Our happy customers have rated our service as "Excellent".
Got the deal over the line
Jess managed to pull a deal out of the fire when one of the lenders decided, with no reason, to pull funding…
Quick and efficient service
Extremely happy, quick and efficient service. Thanks to Finanta team
Urgent funding to secure a property last minute
These guys really know what they are doing and delivered my loan without any fuss or issues…
Highly impressed by the bespoke service
Finanta staff are very friendly. They deliver the right personal service and fresh thinking that helped me a lot. Highly impressed by the bespoke service.
Excellent professional help
Many thanks for your excellent professional help with the financing to complete the mortgage payment on my property.
Efficient and friendly service
I was trying to buy a new house but the funds I'd arranged didn't arrive in time. Finanta was able to arrange the finance and enable me to complete the deal. Efficient and friendly service.
It was a great experience
Finding the financing to purchase a new house was onerous for me. I researched about so many companies then eventually decided to go with Finanta. The team responded very quickly. It was a great experience taking the loan from Finanta.
Professionalism, Responsiveness
Both Mike and Danielle were very much on top of procedures and pressing them through to get finalisation.
Unmatched level of integrity, efficiency and transparency
Having successfully completed two deals with the aid of Finanta, I would highly recommend this credit broker to any prospective buyer. You can certainly expect an unmatched level of integrity, efficiency and transparency, complemented by exceptional market knowledge and a proactive, no-nonsense, seriously can-do attitude.
Finanta were quick to respond
I approached Finanta 8 months ago for a commercial property I wanted to purchase very quickly. With several minor adjustments I was able to secure fairly quickly. The team at Finanta were quick to respond to my initial enquiry. By the next morning I was uploading all necessary documents and from that moment on the company secured the exact funding I was looking for. This was for 6 months and I am happy how it proceeded.
Frequently asked questions
The Basics
What is a bridging loan?
A bridging loan is a short-term interest-only loan available to those that need immediate access to capital. Usually used for a property and business related transactions, it is a loan to 'bridge' the gap while other finance (such as a mortgage) is secured by the borrower. Bridging finance is secured, meaning the borrower uses property (or land) as security to the lending institution.
What can I use a bridging loan for?
You can pretty much use a bridging loan for almost any purpose providing you can provide a property as security and have a method of paying it back.
What's the difference between a regulated or unregulated loan?
Regulated simply means the loan is regulated by the UK's governing body the Financial Conduct Authority otherwise known as the FCA. Regulated refers to current legislation about different aspects of the finance market. In the case of bridging, the term regulated relates to a property that is the borrowers main residence and the loan is secured by way of a first charge. So if you're securing a loan against a property you currently occupy or intend to, the loan will be regulated. Unregulated bridging loans are the opposite, they're not regulated by the FCA.
Criteria
Who can apply?
Our bridging finance is currently available to individuals, businesses, charities, trusts and other organisations that have property assets within the United Kingdom. We provide our loans to both UK and foreign nationals. Apply Online
How much can I borrow?
Loan values are directly linked to your property value. Generally speaking we offer up to 80% Loan To Values (otherwise known as LTVs) of a single property or group of properties on a 1st charge basis. For Property Development Financing, generally speaking we offer a LTV up to 65% of purchase price but can offer 100% funding with additional security, 100% of build costs, Joint venture finance and 100% Development funding in certain cases.
How quickly can I get a Bridging Loan?
For standard Bridging Finance up to £25m its possible to achieve funding within 10-14 business days. If you require smaller short term funding of up to £200k our MiniBridge® offers market leading completion times in just 72 hours!
Terms
Terms
Most bridging loans taken out with us are for a period of 3 months up to 24 months, however we're flexible so if your requirements differ then its worth getting in touch.
Application Process
Step 1. Initial enquiry
Speak with one of our experts for a free no-obligation consultation where you outline why you want a bridge loan, how long you'll need it for and how you'll be able to repay it. We'll also answer any questions you'll have.
Step 2. Loan offer
Once we understand why you need a loan, your circumstances, that you understand bridging finance and completed the application process we'll approach one or more of our specialist lenders to find you the best loan deal that suit your specific requirements. We can usually get immediate answers and have at least one offer within the hour. A loan proposal will include the amount of the loan, interest rates, any fees, and all terms and conditions. A detailed proposal will then be emailed to you.
Step 3. Valuation and legals
After you've accepted the loan offer, the next stage is the valuation of the property which will be used as security for the loan and the associated legals. We've been successfully completing both physical and virtual valuations during the COVID pandemic. In some circumstances a valuation may not be required. At the same time as instructing the valuer, the lender can instruct a solicitor to start the legal work. Alternatively, this can be done after the valuation report has been completed. A number of documents will need to be submitted and checked via your solicitor. These include identification and other documentation such as a property questionnaire. If the loan is for a company, recent audited business accounts may be required.
Step 4. Drawdown
After the valuation and legal work are complete, the drawdown is the process of releasing the funds. This will be transferred from the lenders solicitor to your solicitor who will then release the funds to you.
Fees & Repayment
Arrangement or facility fee
What you pay for setting up the bridge loan. It could be between one to four per cent of the loan.
Administration fees
This is what you pay for the paperwork to be completed at the end of your bridging finance.
Valuation fees
This pays for the surveyor to value your property.
Broker fees
If you're using a broker, this pays for their work in understanding your case, presenting your case to their specialist lenders, looking at bridging loans for you and sourcing the best bridging loans for you.
Legal fees
This pays the lender's legal fees. It's usually charged at a set rate.